About Us – Our Team
Philip Walker – Writer, Producer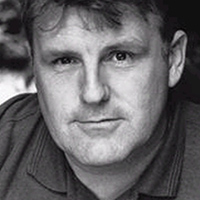 After studying film directing at Reading University Phil worked as an actor. Initially three seasons in rep theatre then on television in series "The Merry Hill Millionaires", "Coronation Street" and "Brookside". He worked his producer apprenticeship in theatre both in regional theatre and London fringe where he developed his inclusive approach with actors.
Phil then wrote and produced the BAFTA nominated short "Looking after Mum", followed by another nominated short "Elizabeth" as writer and producer. In 2014 he co-wrote and produced the much respected short "Waiting for Liz" about Elizabeth Taylor. Recent writer producer credits include "Call Me", "100 Days" and "Armada". Currently Phil has dedicated his time to working up the script of "Our Time" and putting together a cast and crew of tremendous quality and stature with co-producer John Dodds and Executive Producers Mary Waters and Barry Smith.
Mary Waters – Executive Producer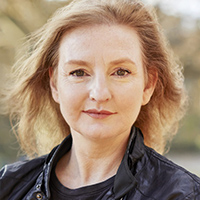 Mary established her career as an actress working in regional and touring theatre, including several West End appearances. She gravitated into television and film, including "You've Never Slept in mine" Directed by David Hayman and "Flowers of the Forest" directed by Michael Whyte for BBC. Her working with David Wood on the hit "BFG" inspired Mary move into writing and producing. Her first book "Jonah and the magic Grotto" is currently being developed into a screenplay for a major broadcaster. Mary was a co-producer on "Call Me" and is working with Phil and John on the new production of "Our Time" in an executive capacity.
Barry Smith - Executive Producer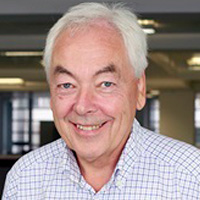 Barry was until recently a senior partner in the media department at Fieldfisher LLP with forty years' experience of putting together outstanding packages for UK and International film productions. Often cited as one of the best in the business Barry began his career on "The Long Good Friday" followed by work on David Lean's last film (uncompleted) "Nostromo" and many other highly successful films.
John Dodds – Co– Producer & Line Producer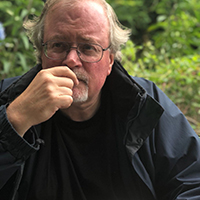 John Dodds joined the film Industry in 1974 working in the production department of movies including "The Eagle has Landed", "Jabberwocky", and "The Big Sleep". Then as a 2nd Assistant Director on the films "The Fourth Protocol", "1984", "White Mischief" and Tim Burton's "Batman". John became a 1st Assistant Director and worked on big-budget films including "Cider with Rosie", "Where Angels Fear To Tread", "The Merchant of Venice" and "Flawless".
John has now moved on to producing and is currently working as Producer on "The Ghost" with Gemma Arterton and "People Die" from the best-selling book by Kevin Wignall both with Director Garrick Hamm. Other producer credits include "The Man Who Married Himself" starring Richard E Grant, and "Retrospective" with Charles Dance and Emilia Fox. John is also working on another new project "The Tyburn Tree", written by John Harle and Marc Almond, with John Harle's company Sospiro and OxyGene Films and Directed by Steve Hilliker. Current cast attached to the project are Ray Winstone, Mackenzie Crook, Emilia Fox, Stephen Moyer and Jaime Winstone
Michael Stevenson – Executive Producer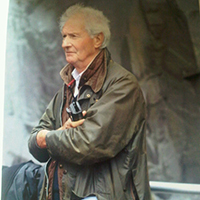 CA near legend in the film business Michael is a winner of the Michael Balcon BAFTA lifetime achievement award for his work in British film. He began his career with the great David Lean and was 2nd AD on both "Lawrence of Arabia" and "Doctor Zhivargo"" and his 1st AD on "Ryan's Daughter". He then worked as Stanley Kubrick's 1st AD on "The Shining". Other major films include "Barry Lyndon", "The Hunger" and "Plenty". Michael has a reputation for being a favourite 1st AD with many of the world's top movie actors and was presented his BAFTA by Michael Caine. Michael's recent film credits include three "Harry Potter" films, "Atonement" and "War Horse".